Are you are planning to travel to China, host Chinese students in your home or perhaps just interested in Chinese language & culture? WIE has the ideal course for you.
Mandarin Chinese is the world's most widely-spoken language. Did you know that one in every six people in New Zealand speak Mandarin? With China being New Zealand's largest trading partner there are a multitude of work and travel opportunities opened up to those who are able to communicate in Mandarin.
See also WIE's Mandarin Courses for Children.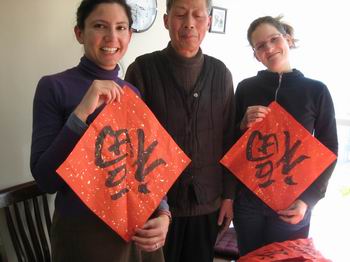 Upcoming Courses 2023

Term 1: 31 Jan/02 Feb – 04/06 Apr
Term 2: 18/27 Apr – 27/29 Jun
Term 3: 18/20 July – 19/21 Sept
Term 4: 10/12 Oct – 12/14 Dec
Schedule: 10 Lessons per term. Each lesson 1.5 hrs
Tuesday OR Thursday 6:00-7:30pm

Class Size: Average 6 - 8 students, max 15

Levels: Beginner , Elementary, Intermediate

Tuition:
Resource $80

One-to-One Tuition $ 70 / hour , 10 hr minimum
One-to-Two Tuition $ 55 / hour, 10 hr minimum



Private Lessons
Private lessons with a qualified native speaker can be arranged anytime. Please follow the link for more details.